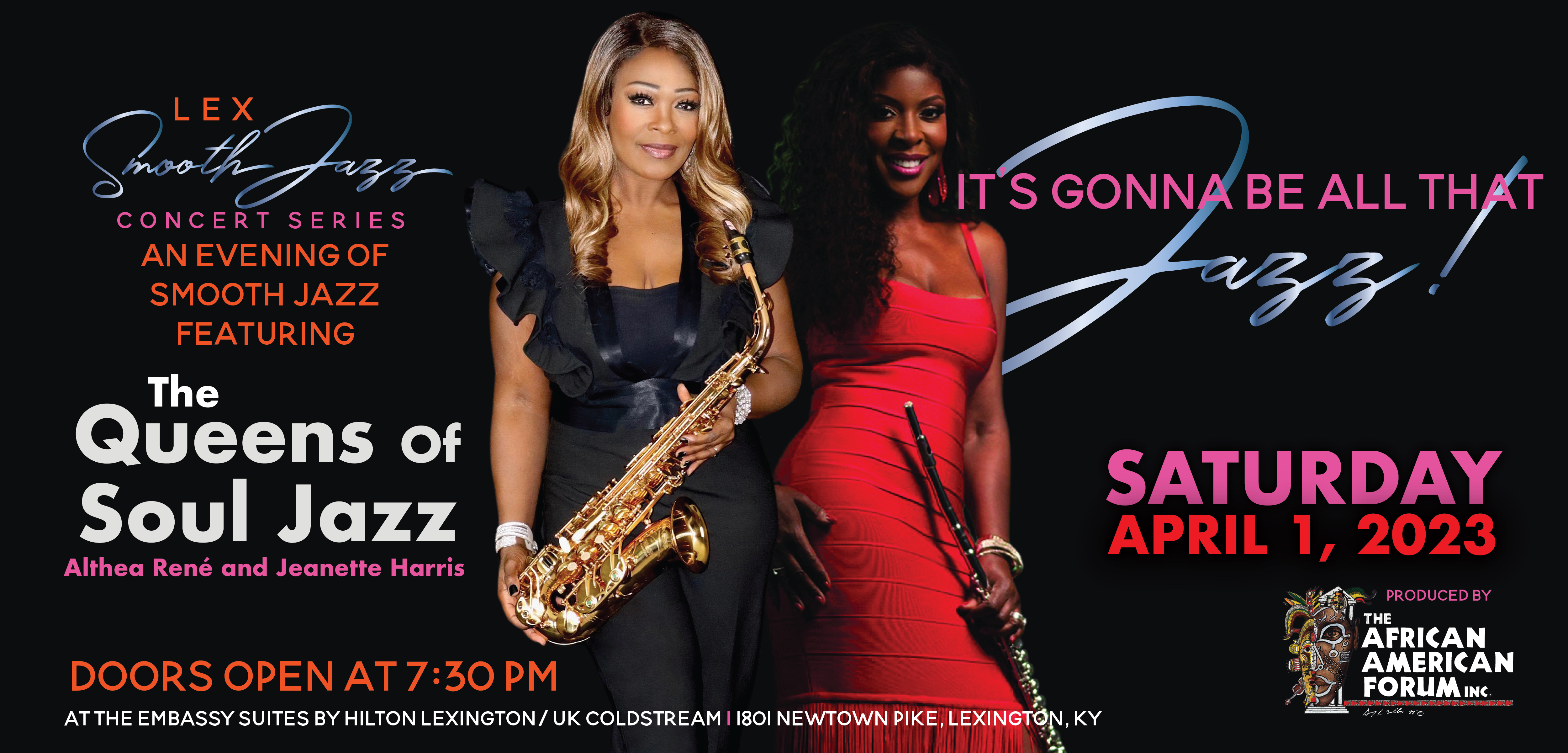 It's time to make your plans to visit Kentucky's destination for Smooth Jazz! For the past fifteen (15) years in August, Smooth Jazz fans from across the commonwealth of Kentucky and beyond… have made their way to Lexington for an experience like not other!
Now that experience has been transitioned into the LEX Smooth Jazz Concert Series.
The African American Forum is please to introduce this three (3) event program that celebrates contemporary American Jazz complemented by fine cuisine and Kentucky culture. Each concert is presented as an intimate evening of food, fellowship, and fantasy… wrapped around music.
The first concert was presented on Saturday, August 6 and featured the Saxsational Jessy J. That event was followed up with the second concert on Saturday, November 26, 2022 which featured the SoulFunky Trumpet of Lin Rountree. The final concert of this series will be presented on Saturday, April 1, 2023, and will feature The Queens Of Soul Jazz Althea René and Jeanette Harris.
Tickets are on sale now! Visit http://aafinc.tix.com to purchase your tickets.